Welcome to Lawley Westchester Group
Lawley Westchester Group is a partner of Lawley Insurance, one of the largest independent insurance agencies in Western New York and one of the Top 100 agencies in the country. This partnership enables us to provide our clientele with the broadest coverages available, enhance current portfolios, and access unique affinities with insurance carriers. Lawley has built their business over the past 60 years by investing in people and infrastructure that enable us to provide the products and services of a large national broker while maintaining relationships of a local business.
---
Branch Partners
George "Chip" Archer
George "Chip" Archer is a partner of the Lawley Westchester Group with over 22 years of experience in the insurance industry. He specializes in risk management and consulting in personal property and casualty insurance for individuals and family offices with complex exposures. He joined the Lawley organization in 1997.

Chip is a graduate of St. Michael's College in Winooski , Vermont. He and his wife Tara, and their two children reside in Stamford , CT.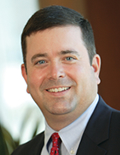 Paul Hallahan
Paul is one of the two Branch Partners at Lawley Westchester Group. He is responsible for the operations of the Branch. Paul sells and handles both Commercial & Personal Lines insurance with an emphasis on Country Club Programs, Real Estate, Technology, Healthcare, and high end Personal Lines.
Paul joined Lawley in 2002 when he merged his family agency with Lawley. He has been a partner of the Westchester office since 2006. Paul enjoys golf, hockey and watching his two boys growing up. He has lived in Ridgefield, CT for 15 years with his wife, Noelle.
---
Department Information
For Business Lines, Personal Lines, and Employee Benefits, please contact:
Paul Hallahan
(914) 345-7002
phallahan@lawleyinsurance.com
Lawley Westchester Group
565 Taxter Road
Elmsford, NY 10523
Lawley Insurance
361 Delaware Ave., Buffalo, NY 14202
Main phone: (716) 849-8618 | Toll free: (800) 860-5741 | Fax: (716) 849-8291 | Email: lawley@lawleyinsurance.com

© 2014 Lawley Service, Inc. All Rights Reserved.