Welcome to Lawley Andolina-Verdi
Lawley Andolina Verdi is a partner of Lawley Insurance, one of the largest independent insurance agencies in Western New York and one of the Top 100 agencies in the country. This partnership enables us to provide our clientele with the broadest coverages available, enhance current portfolios, and access unique affinities with insurance carriers. Lawley has built their business over the past 60 years by investing in people and infrastructure that enable us to provide the products and services of a large national broker while maintaining relationships of a local business.
Since its 1999 partnership, Lawley Andolina Verdi, LLC has grown to become the fourth largest insurance firm in the Rochester area according to the Rochester Business Journal.
---
Branch Partners
Philip Andolina
As managing partner of the Rochester office of Lawley, Phil is responsible for a team of 40 people, which includes a sales team of 10. His expertise and skill lies in the not for profit, construction, habitational and professional liability practices.
Phil began his career with a family run insurance agency in 1974. In 1983 he purchased the insurance agency from his father and renamed it Andolina Insurance Agency, Inc. Over the years, the organization has grown from a small personal lines agency to a multi dimensional firm with 40 staff members. In 1999 he merged with Lawley and since that time as added insurance firms such as CRA Associates, Luellen Agency and Walter Taylor Agency.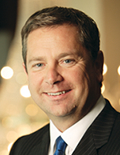 James E. Verdi
Jim is largely responsible for expanding Lawley's value added services to our existing Rochester customers. His experience in the insurance industry helps him in negotiating and implementing extremely competitive and innovative programs for all of our clients. He has expertise in constructing business insurance programs for construction, national associations, real estate and non-profit organizations.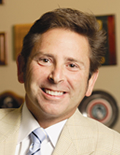 Mark S. Verdi
Mark is responsible for recruiting new clients and continually providing dedicated and detailed service to our existing clients. His 20 years in the industry gives him an edge in overcoming the many obstacles in today's marketplace. He has an excellent knowledge base of Wholesalers / Distributors, Golf Courses / Country Clubs and Property accounts.
Mark began his career in 1986 when he joined the family business. He headed both the office administration and the technical side of the business. In 1997 he and his brother Jim purchased the agency from their father and steadily grew into one of the areas top 10 local agencies.
---
Report a Claim
Commercial Lines
Lisa Schneider
Phone: (585)545-6690
Fax: (866) 211-4683

Personal Lines
Lisa Schneider
Phone: (585) 545-6690
Fax: (866) 211-4683
Or, you may contact your carrier directly.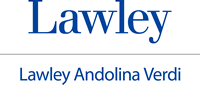 30 North Union Street
Rochester, NY 14607
Lawley Insurance
361 Delaware Ave., Buffalo, NY 14202
Main phone: (716) 849-8618 | Toll free: (800) 860-5741 | Fax: (716) 849-8291 | Email: lawley@lawleyinsurance.com

© 2014 Lawley Service, Inc. All Rights Reserved.