ACA Employer Mandate Penalty Assessment Letters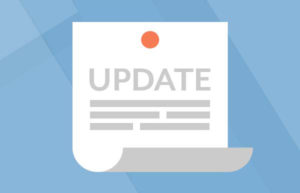 OVERVIEW
On Nov. 2, 2017, the Internal Revenue Service (IRS) updated its Questions and Answers (Q&As) on the employer shared responsibility rules under the Affordable Care Act (ACA) to include information on enforcement. Specifically, these Q&As include guidance on:
How an employer will know that it owes an employer shared responsibility penalty;
Appealing a penalty assessment; and
Procedures for paying any penalties owed.
The IRS also maintains a website on understanding Letter 226-J, as well as a sample letter, which will be used to inform employers of their potential penalty liability.
IRS Collection Process.
To read the entire document view here: ACA Employer Mandate Penalty Assessment Letters
Judy joined the Employee Benefits division of Lawley in March 2010 as a compliance specialist. Judy's role is to provide clients with enhanced service in the areas of new and existing legislation and compliance. She works closely with employee benefits consultants and account executives to provide clients with the tools and information to remain compliant. Judy provides timely education and guidance and conveys the requirements and intricacies of new legislation in a practical fashion. Specifically, Judy has focused her attention on the Affordable Care Act (ACA) and possesses a thorough understanding of the continuously evolving requirements of this law.
View Bio
LinkedIn