Welcome to Lawley Vivacqua-Scheff
Lawley Vivacqua Scheff is a partner of Lawley Insurance, one of the largest independent insurance agencies in Western New York and one of the Top 100 agencies in the country. This partnership enables us to provide our clientele with the broadest coverages available, enhance current portfolios, and access unique affinities with insurance carriers.
Lawley has built their business over the past 60 years by investing in people and infrastructure that enable us to provide the products and services of a large national broker while maintaining relationships of a local business.
---
Branch Partners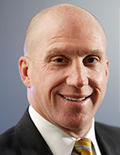 Stuart Scheff
Stuart is Lawley Vivacqua-Scheff's Branch Partner and has co-responsibility for management and operation of the Amherst Branch office. He has expertise in habitational property, construction, manufacturing and general main street business.
Stuart merged his family agency with the Lawley Vivacqua branch in 2009 thereby creating a new entity called Lawley Vivacqua-Scheff located in Amherst, New York. This office staffs 25 individuals that provide products and services to assist in managing our client's insurance portfolios.
Stuart created "Chip in for Carlys Club," an annual golf marathon that has raised in excess of $500,000 since its 2005 inception. The proceeds are for childhood cancer research at Roswell Park Cancer Institute. He also serves on many local boards and charities.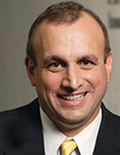 Rick Vivacqua
Rick Vivacqua has 30 years experience in the Insurance Industry. He is well versed in both personal & commercial insurance coverage. Among his areas of expertise are auto dealers, grocers, medical practices, legal offices & the self storage industry.

Rick merged his family agency with Lawley in 2003 to form their Amherst branch. In 2009 the agency moved to a new Amherst location when Rick partnered with Stuart Scheff and Lawley Vivacqua Scheff was formed. The Amherst branch now has grown to more than 20 insurance professionals.

Rick has been a long time active volunteer at his church. He also is a volunteer for the local St. Vincent DePaul Society and a past board member of Gilda's Club WNY.

Rick resides in Clarence with his wife , Mary Kate. They have two grown children, Cate & Daniel.
---
Report a Claim
Personal Insurance and Commercial
Cindy Zimmer
Phone: (716) 636-5808
Fax: (716) 849-8291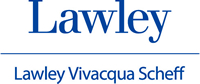 501 John James Audubon Pkwy., Suite 302
Amherst, NY 14228
Lawley Insurance
361 Delaware Ave., Buffalo, NY 14202
Main phone: (716) 849-8618 | Toll free: (800) 860-5741 | Fax: (716) 849-8291 | Email: lawley@lawleyinsurance.com

© 2014 Lawley Service, Inc. All Rights Reserved.