Employee Benefit Notice and Reporting Requirements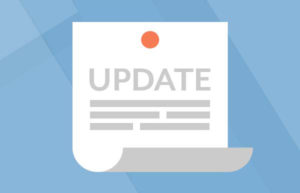 This Compliance Overview includes a chart that summarizes a number of the notice and disclosure requirements that apply to group health plans and employers under federal laws. For example, this chart describes notice and disclosure requirements under:
The Affordable Care Act (ACA)

COBRA

ERISA

FMLA

GINA

HIPAA

Medicare Part D

Other federal laws, such as the Women's Health and Cancer Rights Act
Download this document to view the summary: Employee Benefit Notice and Reporting Requirements
Judy joined the Employee Benefits division of Lawley in March 2010 as a compliance specialist. Judy's role is to provide clients with enhanced service in the areas of new and existing legislation and compliance. She works closely with employee benefits consultants and account executives to provide clients with the tools and information to remain compliant. Judy provides timely education and guidance and conveys the requirements and intricacies of new legislation in a practical fashion. Specifically, Judy has focused her attention on the Affordable Care Act (ACA) and possesses a thorough understanding of the continuously evolving requirements of this law.
View Bio
LinkedIn