Tue, Mar 20, 2018, 8:00am – 5:00pm
Wed, Mar 21, 2018, 8:00am – 5:00pm
Lawley and the American Heart Association are pleased to welcome to Buffalo the Chapman Institute Onsite Certification. WellCert Level 1 will be held March 20-21st 2018. For more information and to register, please click here.
About the course
Certified Wellness Program Coordinator (CWPC) is the foundation and most popular WellCert program. If wellness programming is only part of your job, Level 1 gives you what you need to maximize your impact. If you work on wellness/well-being full-time, Level 1 is a necessary foundation built on by Level 2 Certified Wellness Program Manager for the broader list of skills you need. Level 1 Certified Wellness Program Coordinator training is highly practical. Our two days of content, case studies, and materials prepare you to deliver results.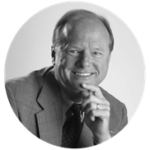 Larry S. Chapman M.P.H.
President and CEO
Chapman Institute
Larry S. Chapman, MPH, currently serves as President and CEO of the Chapman Institute. The Institute provides the WellCert Certification Program for Worksite Wellness practitioners and other tools for the corporate wellness field. Larry has spent more than 40 years improving the health of employees and their family members and has developed more than 1,000 employee wellness programs. A past editor of a peer review journal and a journal section called The Art of Health Promotion, Larry is a nationally and internationally recognized expert on Worksite Wellness and Population Health Management.